A Pigeon Forge Spring Break Family Itinerary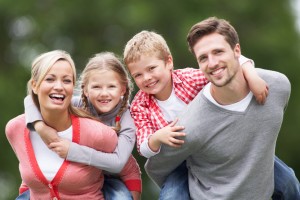 Spring Break is almost here and off to Pigeon Forge we will go!!!  Our little divas, as well as, mom cannot wait to have a break from our everyday school routine.   Although we are sad that Dollywood and Splash Country will not be open yet, we know that there will be plenty to do and see.  The planner in me has to plan out each day of our trip.  This is what our week will look like!!! 
Day One:  Because everyone is usually pretty exhausted and grumpy from the travel, our first day will be pretty low key.  Breakfast at the Old Mill Restaurant followed by a little shopping at the Old Mill Square sounds like the perfect start to our vacation.  We all enjoy wandering around at the Pigeon River Pottery store and the little divas can't leave without a stop at the Candy Kitchen too.  Lunch will be something lite since a dinner show is in store for the evening.  Afterwards, we will be spending the afternoon trying out the go-karts at the new Xtreme Racing Center followed by some rides and games at the The Track.  There is nothing like ending the day with laughing, so for our dinner show, Hatfield and McCoy Dinner Show or Lumberjack Feud sounds perfect!! 
Day Two:  This is gonna be a big day so it will call for fueling up big time at breakfast.  The family style breakfast buffet at Mama's Farmhouse is sure to last us for several hours!!  Then we will need to make a quick stop at a local grocery store to grab some snacks for the car before we head off for a day of adventure in the Great Smoky Mountains National Park.  Hiking the trails, finding the waterfalls, and visiting Cades Cove will definitely fill up our day.  I am sure everyone will be starving afterwards so a pizza dinner at Mellow Mushroom or Big Daddy's Pizzeria should be great. 
Day Three:  Breakfast today will be low key……like whatever we are in the mood for that day.  Our morning fun will be taking a ride on the Smoky Mountain Alpine Coaster.  This is another new and must do for 2014 in Pigeon Forge, so we are ready to check it out.  Lunch will be Tennessee BBQ.  Bennett's Pit Bar-B-Que or Calhoun's are sure to please in this department.  Spending the afternoon on the hill with King Kong and other celebrities sounds like fun.  So, Hollywood Wax Museum, along with Castle of Chaos and Hannah's Mirror Maze, it will be.  I think we will wind down our day at The Island, with dinner at Timberwood Grill, a ride on the Great Smoky Mountain Wheel, and watching the Island Fountains. 
Day Four:  It will be a family favorite for breakfast…..pancakes!!  There are plenty of pancake houses to choose from in Pigeon Forge like Log Cabin Pancake House, Red Rooster Pancake House, or Flapjack's Pancake Cabin.  Then we are off to a family favorite, WonderWorks.  This is definitely a place the whole family enjoys. From the interactive museum to the Wonders of Magic show to the Wonders of Flight balloon ride…..it is non-stop fun.  I see Pottery House Cafe and Grille or Bullfish Grill as perfect choices for lunch before heading off to the Titanic to check out the new Margaret "Unsinkable Molly" Brown exhibit.  It will be time for another show in the evening like Dixie Stampede, Country Tonite, or Smoky Mountain Opry. 
Day Five:  Since it will be our last day in Pigeon Forge, this will be "Little Diva's Choice" day.   I am sure they will have lots of suggestions and it will be a day of fun times.  Probably even a repeat of some of our previous activities from the week.  I can already hear requests like Magiquest, Flyaway Indoor Skydiving, miniature golf at Lost Treasure Golf, Comedy Barn, or cupcakes at Gigi's Cupcakes.                                 
Our week will come to an end and just like always, we will be sad to leave.  But, until next time, we love you Pigeon Forge!!!