Top 5 Places to Cool Off in Pigeon Forge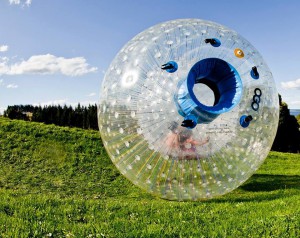 We are in the heart of summer and the days are getting hot. There is nothing more refreshing than cooling off in the water. Pigeon Forge has lots of great spots for your family to beat the heat during your summer visits.
Dollywood's Splash Country takes the prize for the largest water attraction in town. With slides, rides, pools, and a lazy river, you can spend a whole day cooling off and having fun. There is fun to be had by the whole family from the babies to the grandparents. Our girls' favorite things to do are ride down the Raging River Rapids on a family raft as well as catch the waves in the wave pool, Mountain Waves. There are also a few water rides at Dollywood like Daredevil Falls and River Battle or if you are hanging out there, you can always go enjoy some AC while watching one of the top notch shows.
Nature offers plenty of streams and waterfalls throughout the Great Smoky Mountains National Park. Since the temps tend to be a little cooler up in the mountains, this fresh running water is also cool and refreshing. We love taking off our shoes and dipping our feet in!! 
The Outdoor Gravity Park has the H2OGO and the Fishpipe rides that both involve water. Both of these are great ways for those adventure seekers in your family to have some fun and get wet. We are already braving up and getting excited to try these on our next visit!!
Whether we are at The Track or at the new Bear Country Fun Park, our kids love riding around squirting each other on the Blaster Boats. It becomes a little family competition and we usually all end up soaked!! With so many activities at both parks, we usually ride the carts and come back and cool off on the Blaster Boats several times during our visit.
There are some great water attractions at many of the area hotels. Here you can find outdoor and indoor pools, water slides, lazy rivers and more. Relaxing poolside is a great activity any time of the day!!
The summer heat doesn't have to stop you while you are visiting Pigeon Forge. Go cool off at one of these top spots!!