Your 2020 Guide to Spring Break in Pigeon Forge
Spring break is a time most students look forward to each year. And they usually start the countdown for it immediately after their winter holiday break comes to an end.
As spring weather approaches, along with it comes the return of green leaves on the trees and the blooming of beautiful spring wildflowers. Pigeon Forge is truly magnificent during the spring months, making it an ideal choice for your spring break destination. From special events to an abundance of indoor and outdoor attractions, your spring break in Pigeon Forge will be one to remember!
Use this 2020 spring break itinerary to start planning your family trip to the Great Smoky Mountains.

Must-see Festivals Taking Place During Spring Break
Dollywood's Festival of Nations
Dollywood reopens for the 2020 season with their Festival of Nations event to kick off spring. Dollywood's Festival of Nations displays the most captivating entertainment from around the world during celebration of music, dance, and art. With all there is to see and do, you may want to consider a 2 day pass to the park to ensure that you see it all!
Spring Smoky Mountain Trout Tournament
If fishing is a favorite hobby, you will definitely want to be in town for the Annual Spring Smoky Mountain Trout Tournament. More than 10,000 trout will be stocked in area streams prior to the event.  The prizes are top notch including cash for the largest trout and the smallest trout. This is a great activity for the whole family and great way to experience spring in the Smokies.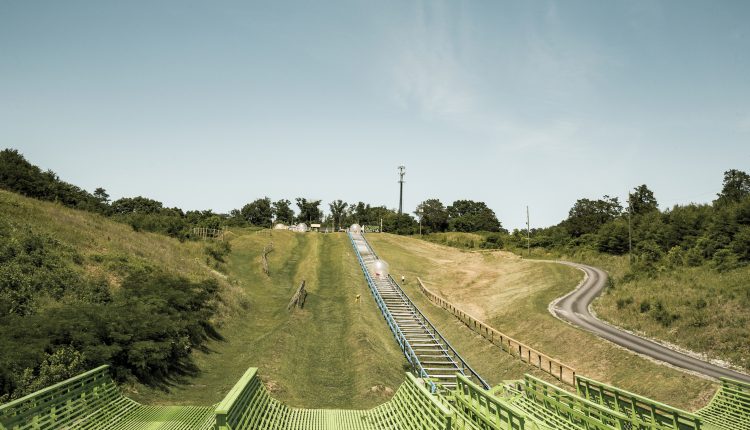 Enjoy Spring with these Thrilling Outdoor Attractions
While you are visiting, plan to enjoy spring and some of the outdoor attractions in the area. Get the kids away from the "screens" and spend an afternoon or evening at The Track. You will find plenty of ways to enjoy the outdoors with 4 different go kart tracks, bumper cars, blaster boats, a thrill ride called the SkyFlyer, and even a section of rides/activities just for kids ages 8 and under.
Another fun outdoor adventure is the Outdoor Gravity Park. It is the only one of its kind in the United States.  Make it a family ride down the hill and get wet together.  Their H2OGO is filled with warm water this time of year and you will slip and slide inside as the OGO revolves around you.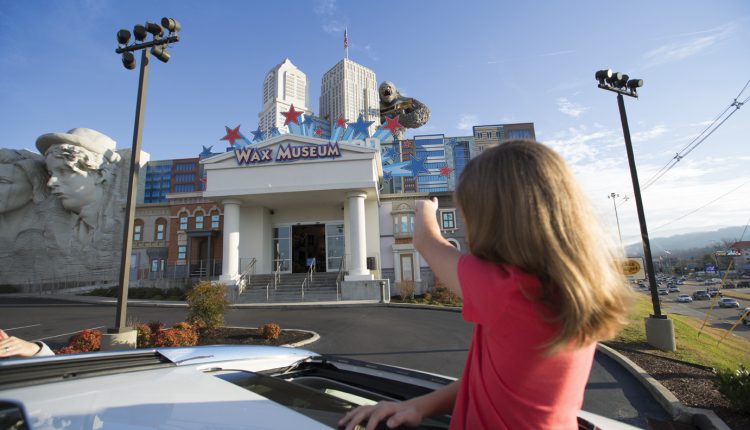 Indoor Things to Do on those Rainy Spring Days
If the weather calls for some indoor time, there are many indoor attractions that will offer hours of fun. Magiquest has four fun activities all under one roof.  Try your luck at the Vault laser challenge, wind your way through the Odyssey mirror maze, play a round of black light Pirate Golf, and spend some time upstairs being a magi solving quests and adventures in the different fantasy rooms. Buy their combo ticket and enjoy all of the fun at a discounted price.
Hollywood Wax Museum also has multiple activities in one location.  First stop is the wax museum where you can wonder around posing with the wax figures of past and present.  There are plenty of fun photo props and you can make everyone back home jealous with your life like pics with the stars,  Afterwards, head up the hill for the 5d adventure ride at Castle of Chaos, the zombie experience at Outbreak, and a mirror challenge at Hannah's Maze of Mirrors.  Playing indoors has never been so fun!
The fun awaits you! Start planning your spring break in Pigeon Forge today.