5 Tips to Have the Best Fall Vacation

Having fun in Pigeon Forge is not a hard task! Known as the Center of Fun in the Smokies, it is one of the top family friendly and affordable destinations in the United States. If it is your first time to the area, you will fall in love and see why people return year after year. If you are a returning guest, you will likely hit up some of your favorites each visit but also venture out and find new things to do in Pigeon Forge. Either way, you will know why Pigeon Forge is so loved!
Here are 5 tips to help you make the most out of your fall vacation in Pigeon Forge.
1. Dollywood's Harvest Festival begins September 29th and will go until October 28th. It will include a month of concerts from some of the greatest in Southern Gospel music as well as craftsmen from across the country showcasing their talents. You will love the fall décor that fills the park as well as the fall foliage that surrounds. Don't miss the newest addition to the festival….Great Pumpkin LumiNights. The park will come to life in the evenings with these beautifully illuminated, sculpted jack-o-lanterns.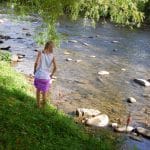 2. Skip rocks at Little Pigeon River. No visit to Pigeon Forge is complete without a little down time to soak in the beauty of the area. The Little Pigeon River offers the perfect spot to sit, relax, and ponder how great your fall getaway is. Pick up a rock and skip it across the river like you did when you were a kid or watch the ducks as they swim around gleefully. It is a part of Pigeon Forge vacation to remember.
3. Enjoy a leisurely meal at The Pottery House Grill and Cafe or the Old Mill Restaurant. Both offer homemade Southern dishes that are so good you can't help but over indulge a little. From the homemade soups, breads, and quiches at Pottery House Grill and Cafe to the best pecan pie and corn fritters around at the Old Mill restaurant, you will not leave hungry. Afterwards, walk around and gets some pictures of the Old Mill or visit the Pigeon River Pottery to see first-hand where the dishes are made that are used in both restaurants.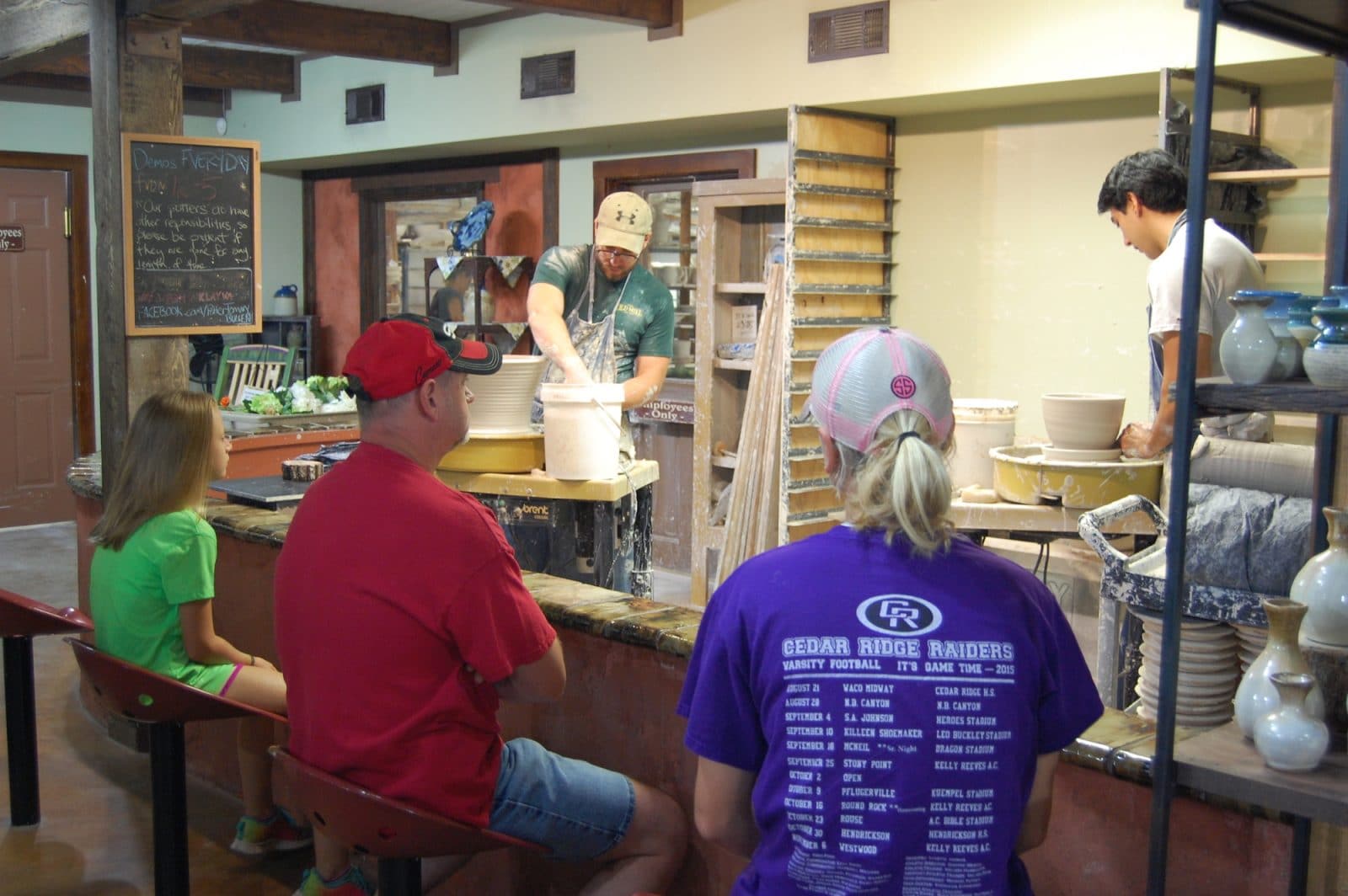 4. See a show. Whether you want to eat and have a few laughs at the Hatfield and McCoy Dinner Show or maybe you want to just sit back and be entertained by the singers and dancers at Country Tonite, Pigeon Forge has some of the finest talent around. There is a show for everyone!
5. Shop at The Island. The Island has over 40 retail shops from candy stores to magic shops and plenty of boutiques. There is even Emery's 5 & 10 store which is the oldest family-owned 5 and 10 in America.  You are sure to find unique finds to take back for friends and family as well as gather up some great finds for yourself.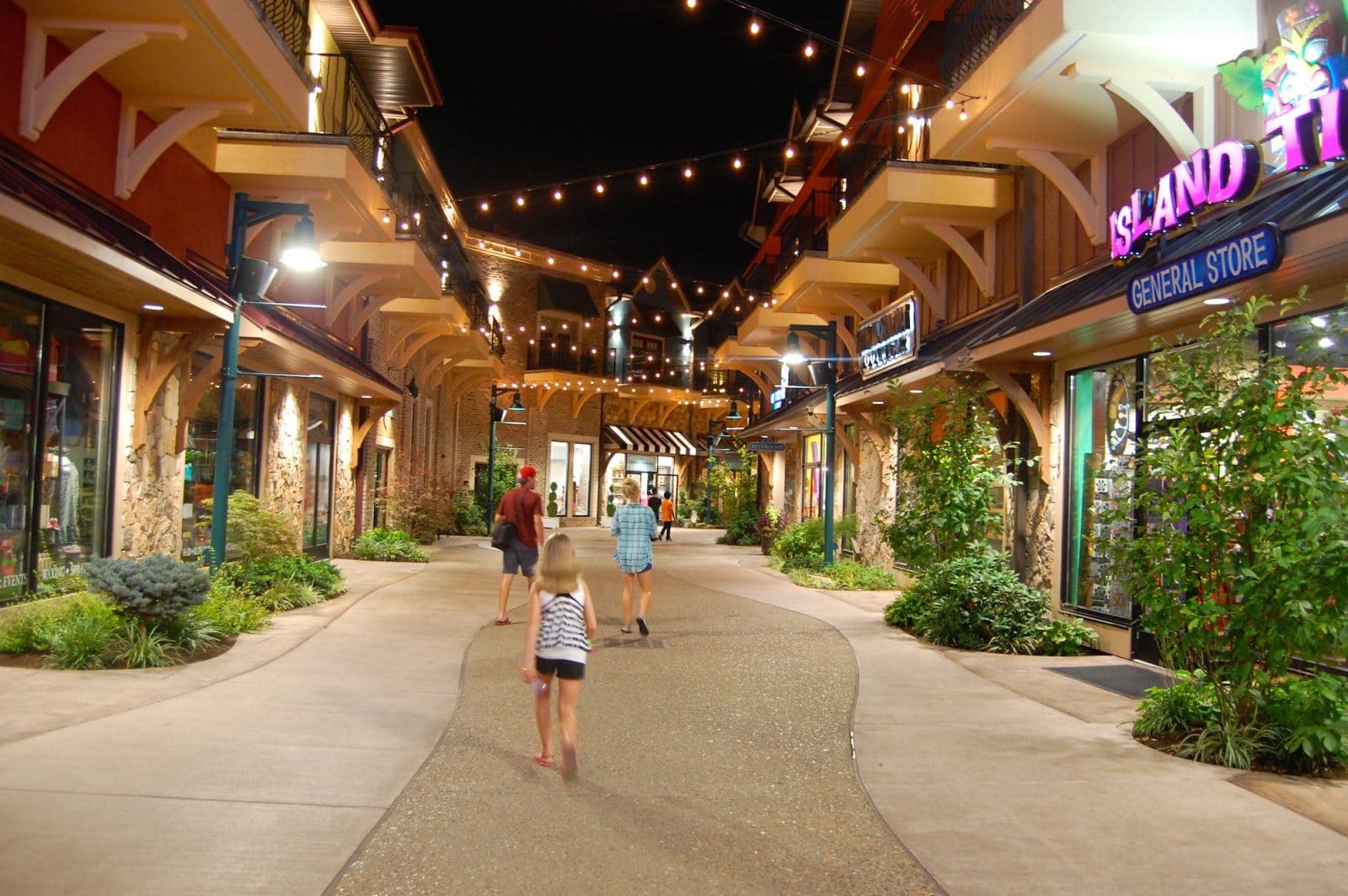 Pigeon Forge is ready with open arms to welcome you this fall!! What are you waiting for?
We love seeing Pigeon Forge through your lens. Make sure to connect with us on Facebook, Twitter & Instagram. Don't forget to tag your photos with #mypigeonforge for the chance to be featured on our website.