It's a Fun Fall in Pigeon Forge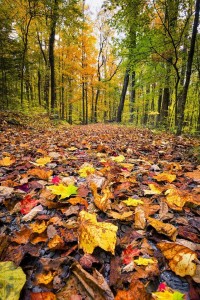 The sights and smells of fall are popping out. Pumpkins and scarecrows are everywhere and the beauty of the season is beginning to make its presence. The leaves of the area are starting to turn their beautiful, rich colors and the air is beginning to feel cool and crisp. It is the perfect time for a visit to Pigeon Forge.
Fall activities are in full swing with The National Southern Gospel and Harvest Celebration going on at Dollywood. Dolly and her crew spare no expense in bringing in top notch talent for this event and you will love all of the fall/harvest decorations throughout the park. The daily shows along with all of the usual fun and excitement at Dollywood make it a great choice for a fall activity.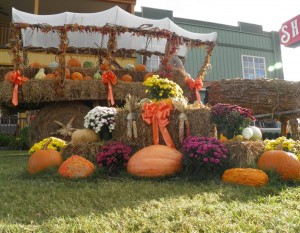 The Island also has many activities going on. From live music on the weekends to the 2nd annual Halloween at the Island later this month, there is never a dull moment. New shops are continuing to make their way onto the Island and the doors to Margaritaville Island Hotel have finally opened! You can get a great view of all the fall beauty from the top of the Great Smoky Mountain Wheel and the kids will have a blast riding the Flying Horse Carousel or the Happy Swing. There is so much fun to be had at the Island and much more to come.
The Great Smoky Mountains National Park is the perfect place to take a drive to get the full effect of the leaves changing. This will definitely put you in the mood for fall. Have your cameras ready and be ready to make lots of stops for photo ops.
Old Mill Square is decorated for the season and a great place for a stroll. Look for pumpkin fudge in the Candy Kitchen and Pumpkin Spice pancake mix and Pumpkin Butter in the Old Mill General Store. You will definitely want to grab a bite to eat at the Old Mill Restaurant where you will probably be able to find a piece of pumpkin pie.
The 29th annual Pigeon Forge Rotary Club Craft Fair is going on through October 25 under the red and white tent at Patriot Park. It is a great showcase of talent and the perfect place to stock up on some holiday crafts for the season.
Fall is all around and there is no better time to have a little fun in Pigeon Forge!